Mini cruises for couples: romantic sunset escape with aperitif
A sunset excursion on the Positano coast
A perfect short cruise around Positano, Praiano and Capri, a two-three hours trip at the end of which the guests will enjoy the sunset with a toast on board. Have you ever heard of our "Italian aperitivo"? You have to experience it to understand. Because it's not just a simple aperitif. The view is certainly nicer from our boat and the relaxing atmosphere of the Mediterranean sea will make everything a lot more special!.


What does our cruises look like
The sunset cruise is one of the most exciting experience that you can live on the Amalfi Coast. It's a must-do for group travellers or couples on honeymoon. What should you expect from a private mini trip in the evening? You can spend a romantic and funny break sailing from Positano to reach Capri in the exact moment the sun kisses the sea. The tour lasts about 2-3 hours… but the element of surprise last forever! Share this extraordinary spectacle in nature with the people you love! Read more about our itinerary.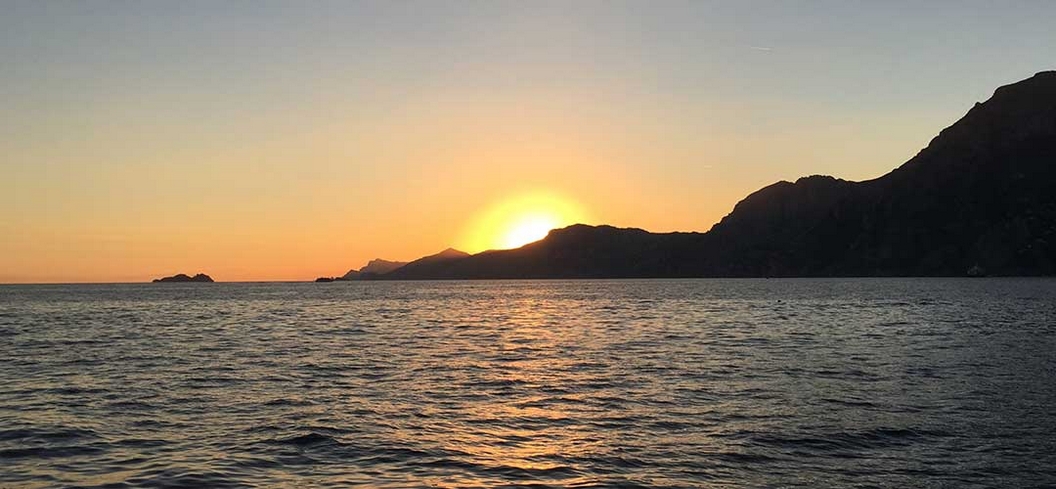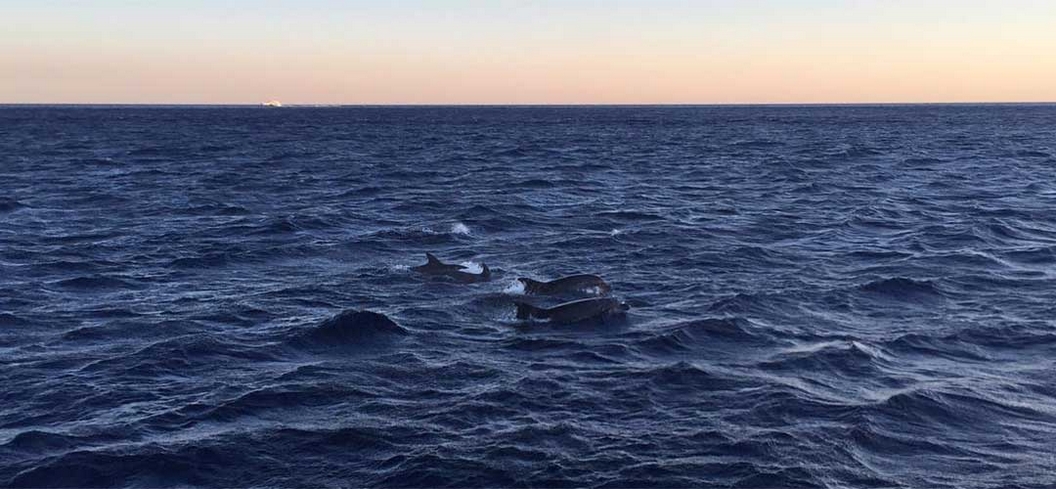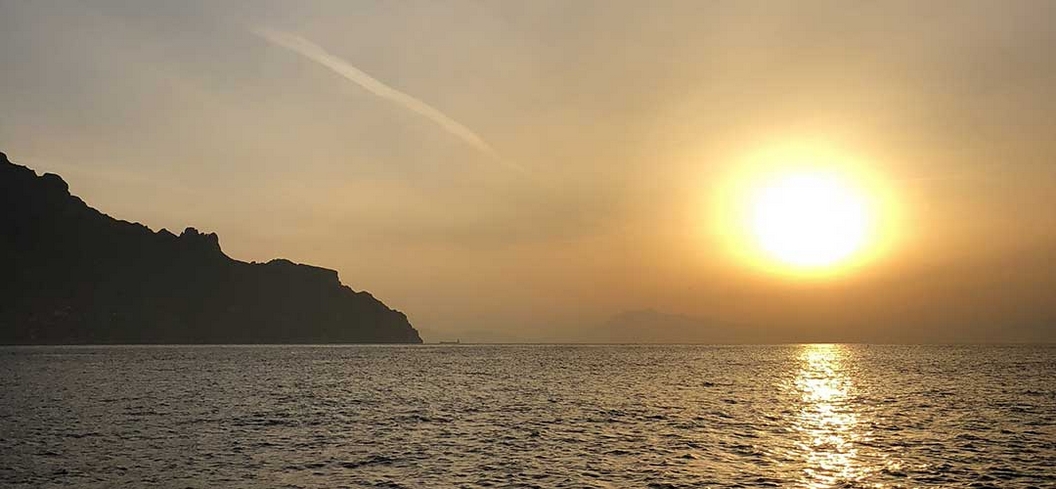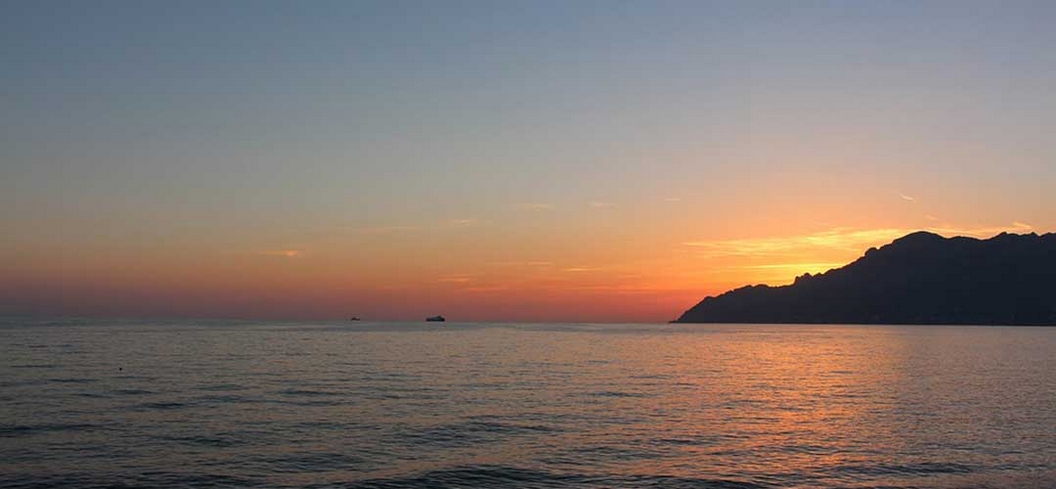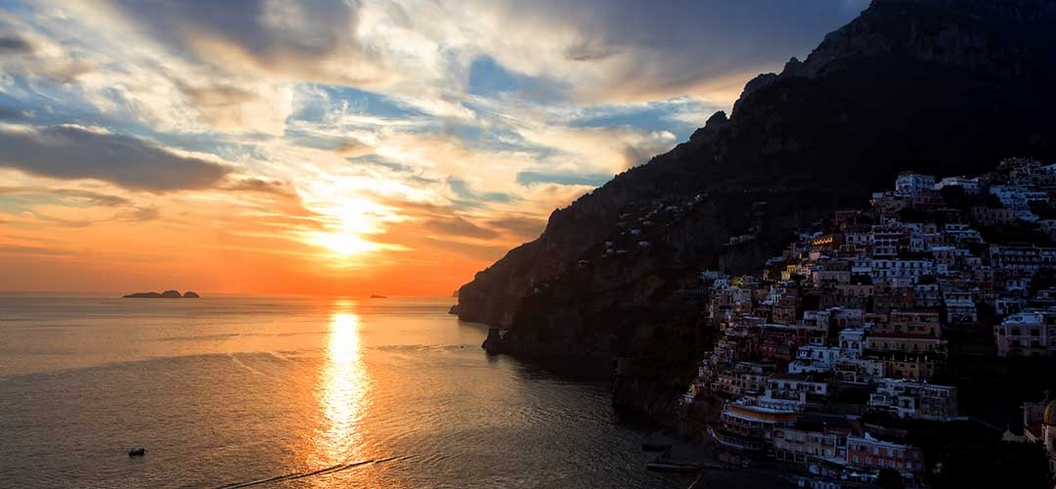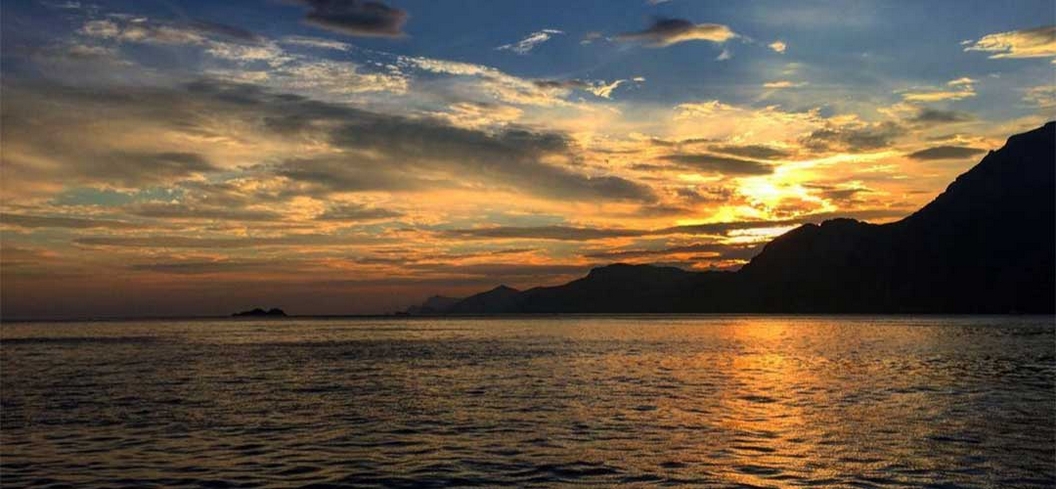 Swim and taste in Positano
Join us on a mini cruise specifically designed for nature and Italian food lovers. The itinerary includes stops for swimming and local products tasting, as well as all the guaranteed tour services. It lasts about 2-3 hours (usually between 6:00 and 8:30 PM). You can reserve the tour to celebrate a special occasion or to add a touch of enchantment to your vacation.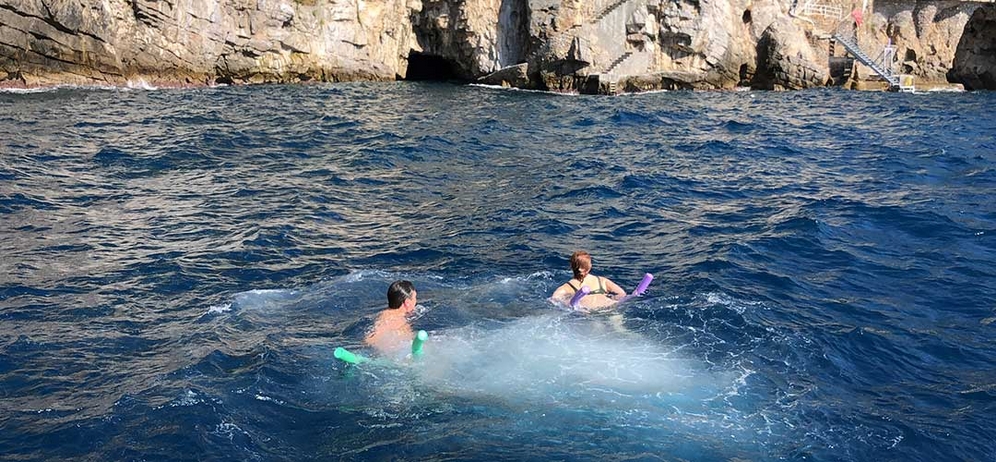 Swim at Li Galli island
Departure from Positano in the direction of Praiano. Have fun on board and jump off the boat to swim in the incredible clear waters around the coasts of Li Galli island.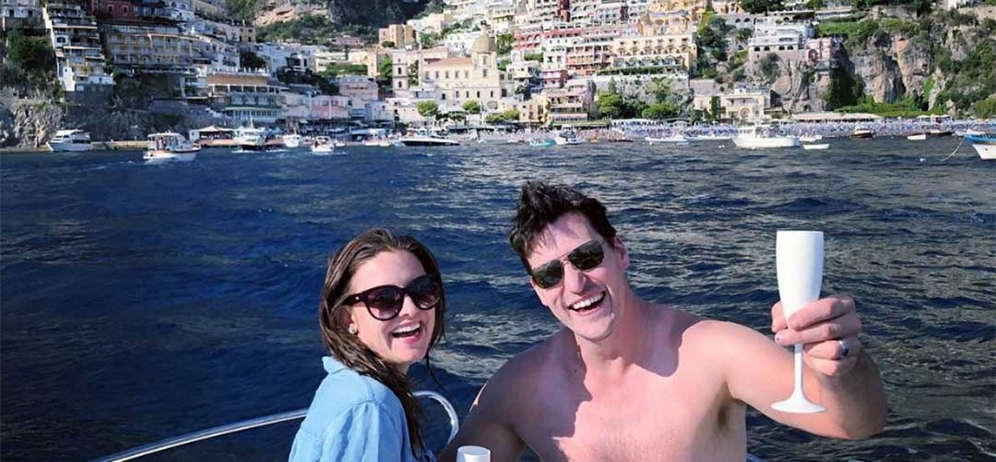 On board food tasting
Food, drink and music. Our tasting experience includes: local cheese, salami and wine. You and your friends can toast together while you wait for the "show".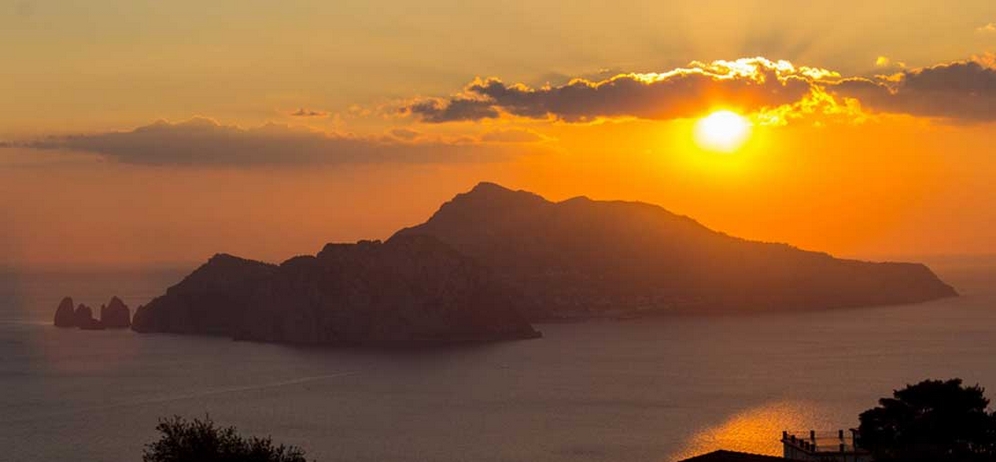 Faraglioni sunset
And then the moment arrives: Capri in the light of sunset. Admire all the beautiful colours that the island offers when the sun disappears behind the Faraglioni!